I've
always
loved the look of big, poofy, hair, or fro's ever since I could remember at the age of 5 or so. I just didn't know how to achieve it. I never knew what natural hair really was up until a year ago.
(13 years old; Relaxed)
I just always thought that my hair
was
natural since I didnt wear weaves, or extensions. I was wrong. Horribly Wrong. My mother had started relaxing my hair at a really young age. 4-5 I believe. I'd never even known what my natural hair looked like! Shame.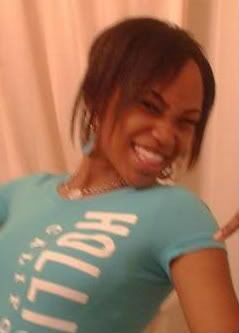 (14 years old; Relaxed)
But I must say, my hair was pretty long. Up until my mom started to get lazy while she was doing my perms. She'd take to long, and as a result, I got chemichal burns, and my hair became shorter and brittle.
(16 years old; Relaxed)
I'd had enough. So, I decided to get kinky twist, while I transitioned. I'd only started transitiong for about 2 months. When I took them out, my hair was completely ate off. The breakage was horrible. I decided it was time. Might as well cut it all off and start over again.
(16 years old; Kinky Twist)
So, here I am! :) Natural and happy...sort of.
and my journey begins!
(16 years old; Natural; 1 Month after Big Chop)